Westmoreland Arts and Heritage Festival
2024 Marks our 50th Year.
Join us from July 4, 5, 6, and 7, 2024 marking the 50th year of the Westmoreland Arts & Heritage Festival!  The Festival is proud to be a tradition in the region and invites everyone to celebrate summer in their own unique way. Bring your family, bring your friends, bring everyone you know, and spend the day dancing to live music, eating tons of great ethnic foods, and shopping your time away at the fabulous Artist Market. Whatever it is you want to do, or whoever you want to bring, Westmoreland Arts & Heritage Festival welcomes one and all to take part in this four-day celebration at Twin Lakes Park. It's fun for everyone!
The Artist Market
The largest portion of the Festival and definitely a favorite, the Artist Market, is host to over 200 professional craftspeople and artisans from all over the country.  Patrons love to browse the selections of fine woodwork, jewelry, metalwork, stained glass, leather goods, pottery, contemporary art, handmade soaps and oils, and much more. Click HERE for an application.
Food Vendors
There's something for everyone at the Westmoreland Arts & Heritage Festival.  Our food vendors offer a wide variety of excellent foods ranging from all sorts of ethnic backgrounds including Italian, Polish, Greek, Vietnamese, and Lebanese. Whether you're looking for a sweet treat or a full meal, our food vendors won't disappoint. Click HERE for an application.
Westmoreland Art Nationals
Each year the Festival is host to the Westmoreland Art Nationals Juried Fine Art and Photography Exhibition. This unique exhibition features local, regional, and national artists working in all genres. The Westmoreland Art Nationals is comprised of two exhibitions, one taking place at the Westmoreland County Community College and the second following at Twin Lakes Park during the Westmoreland Arts & Heritage Festival. The Festival is committed to bringing high-quality artists from all around the world to the Southwestern Pennsylvania region. The Westmoreland Art Nationals is an established contemporary exhibition and represents 48 years of excellence in representing the arts. For further information or for an entry form, click HERE for more information and entry form.
Entertainment & Presentations
The Westmoreland Arts & Heritage Festival presents live, non-stop contemporary, traditional, classical, and folk music on four stages. Visitors enjoy poetry and short story readings, performance artists, theater, dance, polka, concert bands, oldies, bluegrass, country, and rock & roll. Click HERE for an application or a schedule of events.
Adult Poetry and Short Story Contest
Entrants from around the country enter our juried poetry and short story contest.  We offer the Westmoreland Award for Poetry, the Westmoreland Award for Short Story, as well as three Juried Poetry Awards and three Juried Short Story Awards. Click HERE for more information or for an entry form.
Children's Activities
Dynamic programming designed for small children, youth, and the young at heart features artists on stage and strolling through the park, interactive hands-on workshops, juried art exhibits for students, poetry and short story competitions and readings, and demonstrations and displays that encourage audiences to discover the magic of learning and the artists within themselves. Click HERE for an application.
2023 Festival Map
For a list of ALL vendors click the corresponding vendor below:
Promotional/Sponsor Booth (PLUS WINE & SPIRIT BOOTHS)
Heritage Trail Booths (Author & Cultural Booths)
Our Venue
Twin Lakes Park is part of the Westmoreland County parks system. Twin Lakes Park has received national recognition for its programs and barrier free facilities.
Paved walkways encircle both the lower and an upper lake over a distance of 2.5 miles, providing one of the most pleasant walking and exercise paths in Westmoreland County and one that is handicapped accessible. Waterfowl can be seen at almost any time of year.
Fishing enthusiasts visit Twin Lakes Park year-round, and there are even handicapped accessible fishing decks. The PA Fish Commission stocks both lakes with game fish, including a winter stocking that attracts ice fishing enthusiasts to the frozen lakes in the dead of winter. Live bait is available year-round at the Boathouse.
Twin Lakes Park serves as the host location for the Westmoreland Arts & Heritage Festival.  There is no more appropriate place to enjoy this extraordinary festival than at beautiful Twin Lakes Park.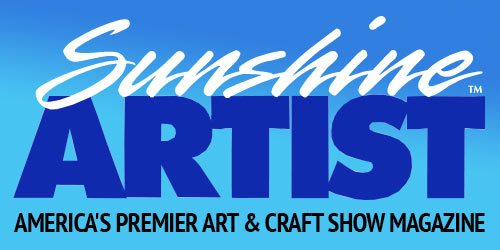 WESTMORELAND ARTS & HERITAGE FESTIVAL AWARDS



2023 – Best of the Best Finalist for Best Art Gallery (Community Choice Award by Trib Live)
2023 – Best of the Best Finalist for Best Family Amusement (Community Choice Award by Trib Live)
2023 – Best of the Best Finalist for Best Festival (Community Choice Award by Trib Live)
2023 – Best of the Best Finalist for Best Local Event (Community Choice Award by Trib Live)
2023 – Ranked #16 in the Nation and #1 in Pennsylvania by Sunshine Artist Magazine of "The 100 Best Classic & Contemporary Craft Shows"
2023 – Best of Westmoreland County Silver Award Winner (The Venue)
2022 – Best of the Best Finalist for Best Festival (Community Choice Award by Trib Live)
2022 – Best of Westmoreland County Gold Award Winner (The Venue)
2021 – Best of the Best Finalist for Best Festival (Community Choice Award by Trib Live)
2021 – Ranked #73 by Sunshine Artist Magazine of "10 Years of The 100 Best Classic & Contemporary Craft Shows"
2020 – Best of the Best Finalist for Best Festival & Best Local Event (Community Choice Award by Trib Live)
2020 – Ranked #18 by Sunshine Artist Magazine of "The 100 Best Classic & Contemporary Craft Shows"
2019 – Ranked #15 by Sunshine Artist Magazine of "The 100 Best Classic & Contemporary Craft Shows"
2017 – Ranked #60 by Sunshine Artist Magazine of "The 100 Best Classic & Contemporary Craft Shows"
2016 – Ranked #49 by Sunshine Artist Magazine of "The 100 Best Classic & Contemporary Craft Shows"
2015 – Ranked #75 by Sunshine Artist Magazine of "The 100 Best Classic & Contemporary Craft Shows"
2014 – Listed as the "Top 20" events in Pennsylvania by Top Events USA
2008 – Listed as a "Top Ten" destination within driving distance of Philadelphia in The Philadelphia Inquirer
2004 – Pennsylvania State Senate Citation in recognition of 30 years (sponsored by Senator Allen Kukovich)
2004 – Ranked by Sunshine Artist Magazine of "The 100 Best Classic & Contemporary Craft Shows"
2003 – Ranked by Sunshine Artist Magazine of "The 100 Best Classic & Contemporary Craft Shows"
2002 – Voted #1 Festival in the "Quest for the Best" Reader's Poll (Tribune-Review)
2002 – Ranked by Sunshine Artist Magazine of "The 100 Best Classic & Contemporary Craft Shows"
2001 – Voted #1 Festival in the "Quest for the Best" Reader's Poll (Tribune-Review)
2001 – Ranked by Sunshine Artist Magazine of "The 100 Best Classic & Contemporary Craft Shows"
2001 -"Metro Must See" Event (Greater Pittsburgh Region Metro Guide)
1999 – "Metro Must See" Event (Greater Pittsburgh Region Metro Guide)
1998 – "Metro Must See" Event (Greater Pittsburgh Region Metro Guide)
1997 – One of the Top 100 Events in North America (The American Bus Association)
1989 – Dorothy K. Mullen Award for the Best Arts & Humanities Celebration in the Middle Atlantic Region (National Association of Recreations and Parks)
1986 – Achievement Award (National Association of County Commissioners)
1985 – Best Friend's Award – Friendliest Festival in Pennsylvania (Pennsylvania Travel Council)
1983 – One of the Top Three Festivals in Pennsylvania (Pennsylvania Council on the Arts)